This photograph is a mystery. It was (to my understanding) in the possession of Gertrude Alice /Fritz/ Brinton, who passed away in 1993.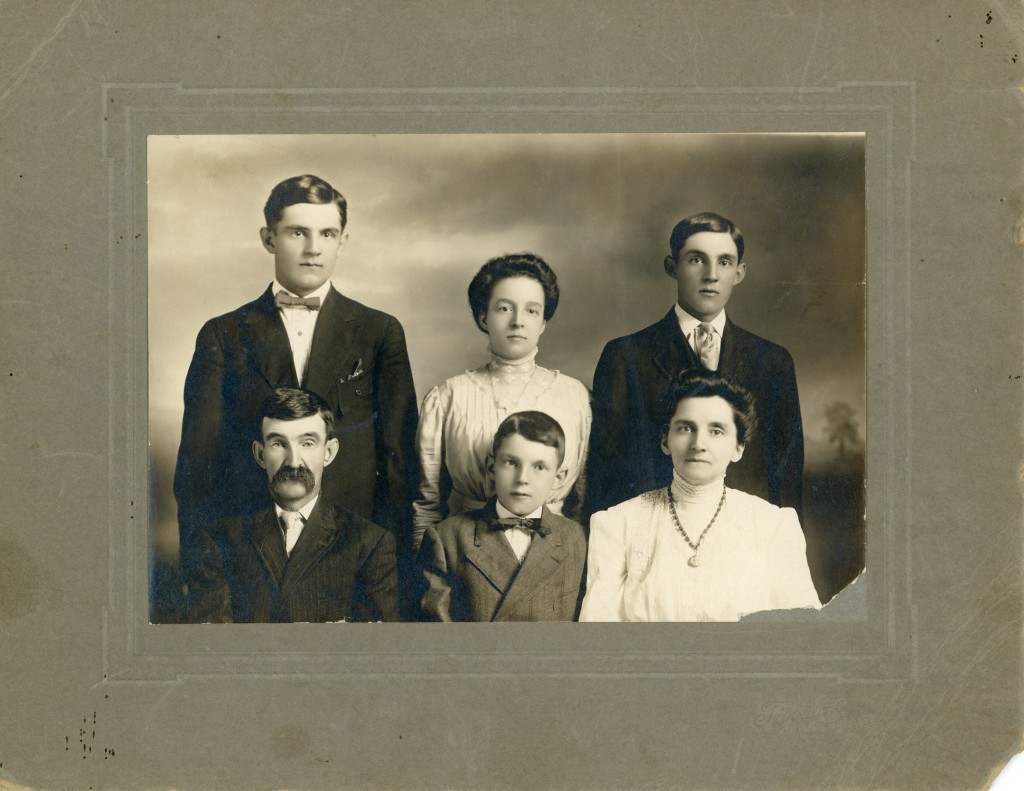 This family is probably from Iowa. Maybe from Madison County, but possibly from Wapello County, or Warren County or Cass County. Or from a county in that general area.
Gertrude was born in 1912, but I don't know if this photograph was taken before or after she was born. I don't know if she knew these people. I don't know enough about outfits to suggest about when this photograph may have been taken, but my guess would be early 1900′s.
There is a photo studio name at the bottom-right, but it is difficult to read. It looks like it beings with a "Ti", and may be about seven letters long. Underneath looks like it has the letters "M L", and maybe "ERSB" and a number.
If anyone knows who this family is, or recognizes the photo studio information, please leave a comment with anyone you know.